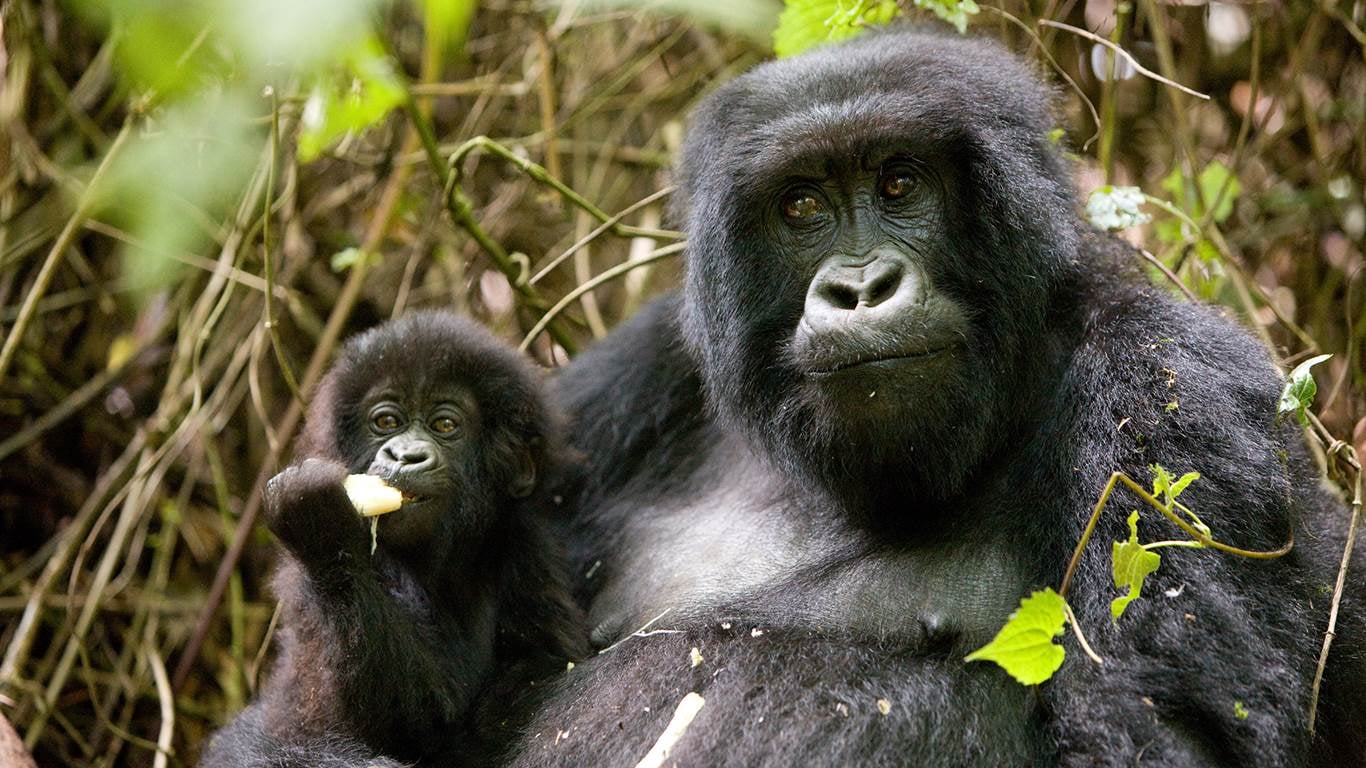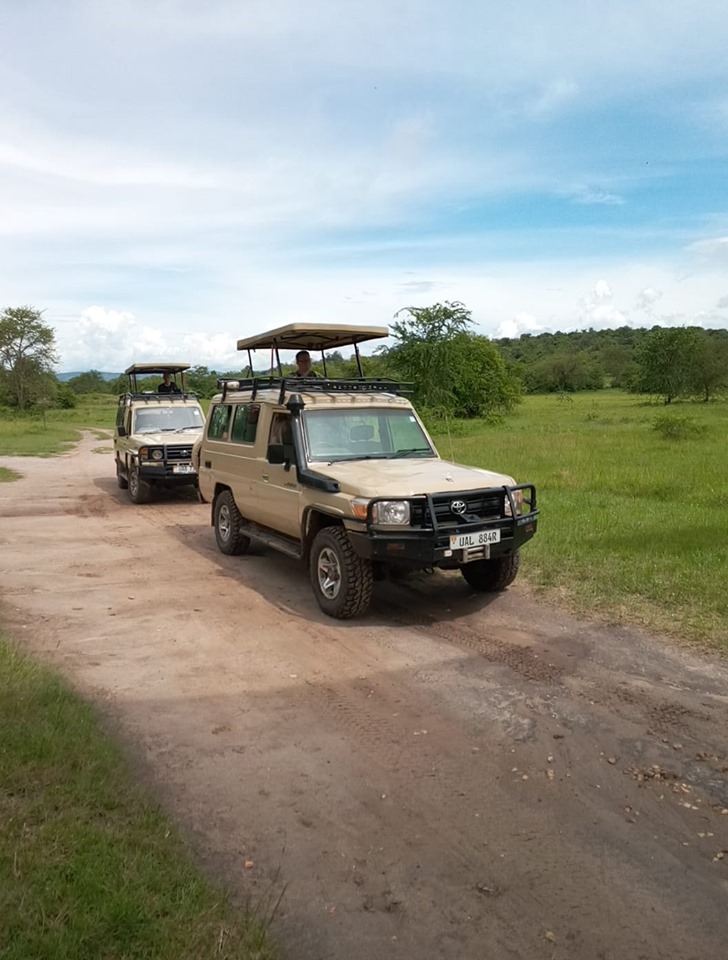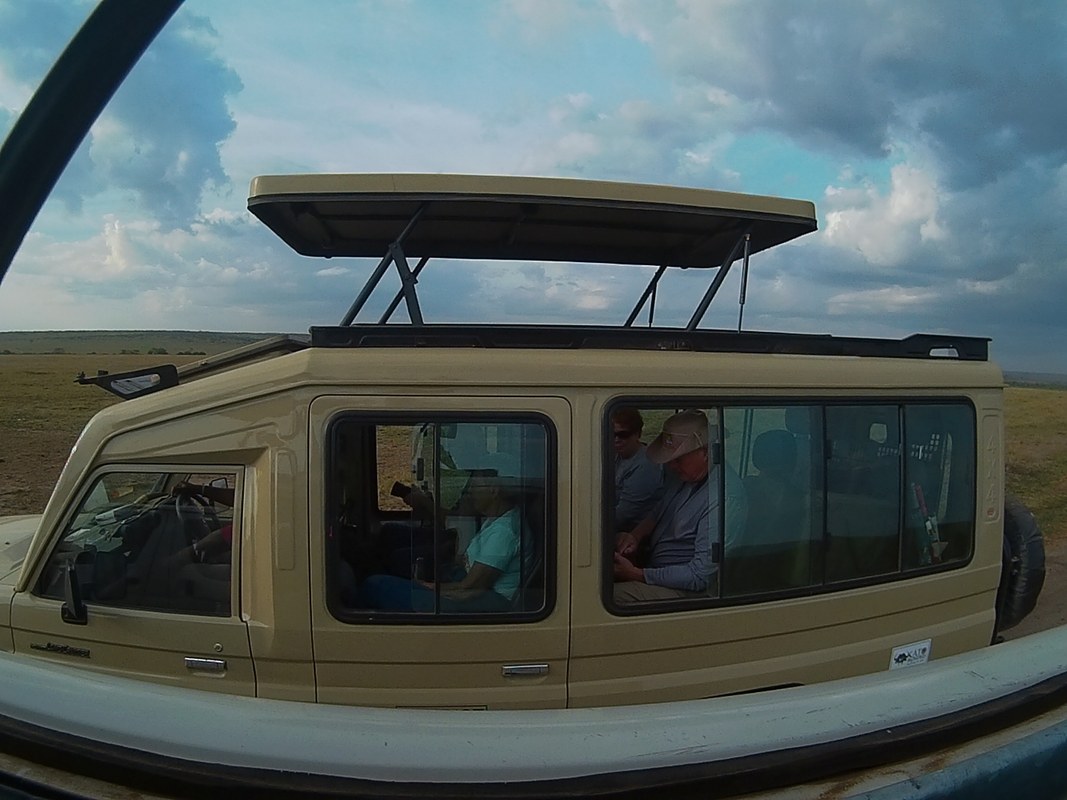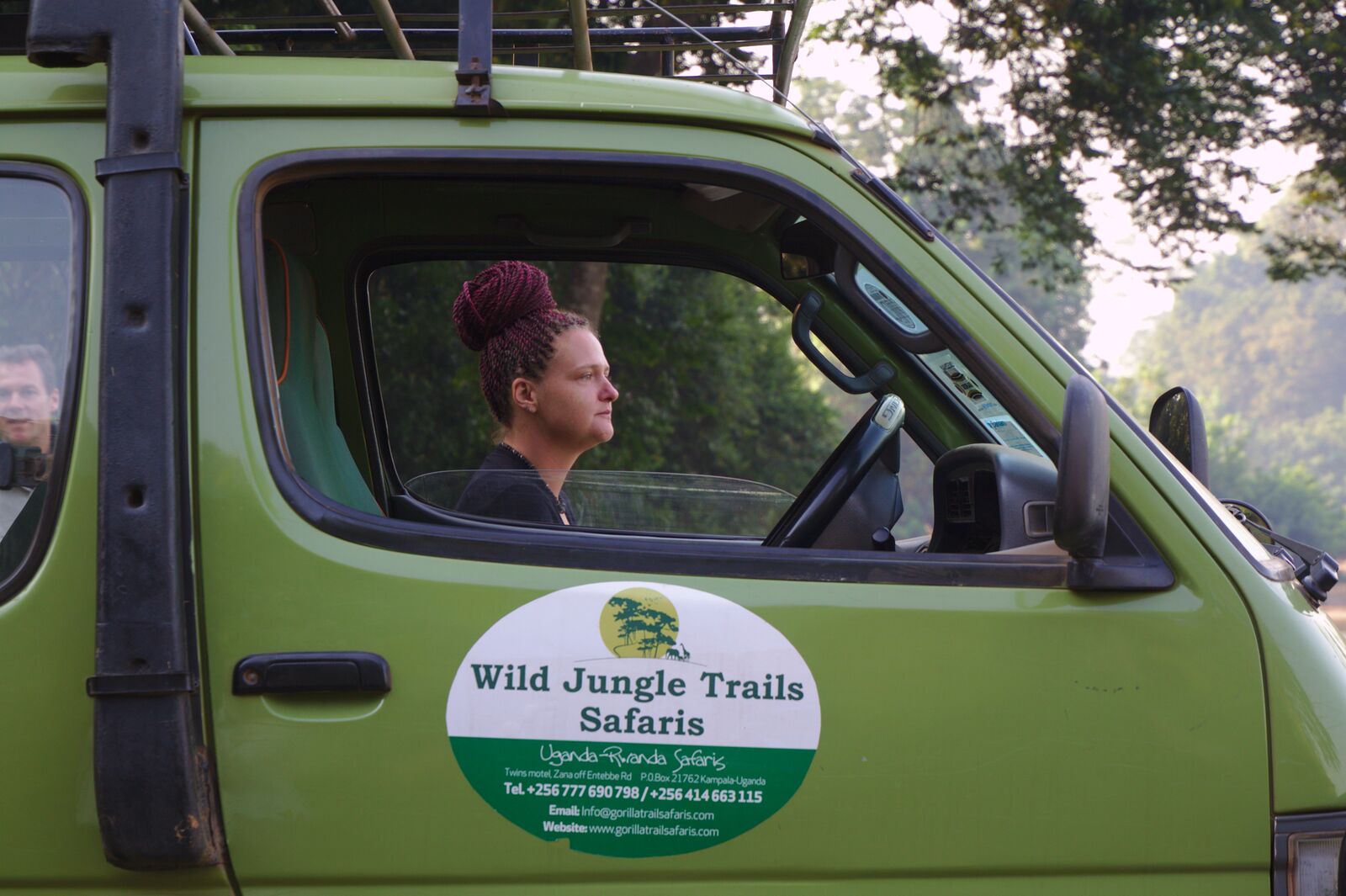 Gorilla Safaris Uganda, Gorilla trekking Safaris in Uganda, Rwanda Gorilla Tours and Congo Gorilla Safaris
Gorilla Trail Safaris in Uganda is all about incredible gorilla safaris to the 'Pearl of Africa – Uganda', Rwanda and Congo. We plan and realize bespoke gorilla tours Uganda
and all our destinations designed to suit our clients' needs. We offer exceptional gorilla tours at affordable rates making us the ultimate gorilla safari planners in Africa.
Our gorilla trekking safaris in Uganda take you to the dense jungles of Bwindi Impenetrable National Park and Mgahinga Gorilla National Park. In Rwanda, Volcanoes National Park is the gorilla tracking destination as well as Virunga National Park in Congo. These are the only gorilla trekking destinations of the world.
Book guided gorilla safaris and hear the sounds of the lead silverback gorillas as they take control of their families. Gorilla walking tours comprise of trekking both mountain gorillas and lowland gorillas of Congo's Kahuzi Biega National Park.
A part from gorilla safaris in Uganda, gorilla tracking tours in Rwanda and Congo gorilla safaris, Gorilla Trail Safaris also offers other African safaris. We customize wildlife viewing tours, bird watching tours, chimpanzee trekking safaris, cultural tours, hiking trips and any other adventure trips. With 12 years of tailoring safaris we have built a good reputation in providing remarkable tours in Africa to the countries of Uganda, Kenya, Tanzania, Rwanda and Congo.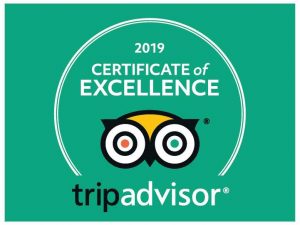 We are flexible enough with expertise in customizing short and long safaris with an expert team ready to handle trips for travelers who would love to have whether Luxury, Mid-range or budget holiday tours. We handle private tours, group tours both small and large, student tours, research groups, family trips and all kinds of traveler groups.
We are committed to responsible tourism and excel in customizing not only gorilla tours Uganda but also Kenya wildlife safaris and Tanzania tours to the renowned Serengeti National Park and other destinations. With several successful trips in the past years, some of our clients have appreciated out travel services and reviewed us on our TripAdvisor & Safari Bookings Pages.
Popular Gorilla Safaris Uganda itineraries
Frequently Asked Questions about Gorilla Safaris
Where to go gorilla trekking; Uganda, Rwanda or Congo?
Most of the travelers planning to go for gorilla safaris keep wondering where to go for their gorilla trekking safari. All of the three countries have a reason as to why you could visit depending on your interest.
Uganda is mostly the popular gorilla safari destination because of the high mountain gorilla population in 2 Uganda safari parks. The gorilla permit price is also less expensive than that of Rwanda with the Ugandan permit at 700USD and that of Rwanda at 1500 USD.
Rwanda offers easier trekking as well as the park being accessible at a shorter driving time from the Kigali International Airport just about 3 hours. This makes the park more preferable than any other destination where there almost full day road drives to the park.
Congo is a preferable budget trekking destination since the permit only costs 450 USD. However, in the past years the country has been affected by political unrest and therefore referred to as an intrepid traveler destination.
What is the best time for gorilla trekking safaris?
The best time of the year for a gorilla tracking safaris is during the dry season months of June –August and December –February which makes it easy to go through the trails.
When trails are drier, gorilla trekking is easy since trails are passable and the park is accessible. It is best advisable to track gorillas during the dry season since it's easy to trek gorillas as well as view wildlife.
However, the dry season is actually the peak or high season therefore early booking is recommendable since permits can easily get fully booked as well as accommodation. The dry season almost cuts across the three countries.
Is it gorilla trekking or gorilla tracking ?
Gorilla tracking and trekking are in most cases used concurrently however there is a slight difference between the two words. The difference is that, with gorilla trekking tourists hike through the trails alongside a ranger guide following a habituated gorilla family in order to see it. In this sense the guide is aware of where the gorillas are.
With gorilla tracking a team of gorilla trackers/ranger guides used different methods to find out where the gorillas spent the previous night and after finding out give a lead to the guides who take tourists for a gorilla trek. Though both involve hiking the difference is with who does what.
How does a traveler book a gorilla trekking tour?
Booking for a gorilla tour Uganda can be one of the complicated trips to plan, however just find the right tour operator to do this for you. Gorilla Trail Safaris and Wild Jungle Trails Safaris and have expertise in planning gorilla trips and can do all the best planning.
We prioritize in gorilla tours and therefore have all of the best packages and advise for your gorilla trekking safaris in Uganda, Rwanda and Congo.
What can I pack for a gorilla trekking safari?
For a memorable gorilla trekking tour, remember to always pack these items;
Hiking shoes are one of the most important items to pack for your gorilla trekking safari. Bwindi Forest and the Virunga mountains where the gorillas live are mountainous with a steep terrain. Seeing the mountain gorillas involves hiking through the dense forests and therefore a comfortable hiking shoe should be packed for this purpose. Remember to purchase and try out your hiking shoe to make sure its comfortable enough for a hike.
Waterproof trousers & Long sleeved shirts
Gorilla habitats be it in Uganda, Rwanda or Congo receive atleast higher rain totals than the other parts of the country therefore, it could probably rain during the trek. The waterproof trousers help to keep you dry during the trek as well as protect you from bites. Long sleeved shirts will also help to protect you from insect bites during the trek.
Hand gloves are very necessary for hand protection during the trek. During the hike, it could get slippery and you need to hold on to a tree branch, however, some branches may be itchy or have biting insects. Hand gloves help protect you from any kind of harm on your hands.
Its wise to carry at least a light rain jacket for your gorilla safari. At any time of the year, consider travelling with a rain jacket since the gorilla habitats are tropical forests and could receive rainfall at any time of the year. Travelling during the dry season in the months of June-early September and December to February many travelers tend not to consider this however, it should be highly considered.
For the rainy season the waterproof hat is very comfortable since you protect your head from the falling water droplets. On the other hand, in the dry season the hat will still protect the head from any crawling insects and the sun.
Small waterproof zip lock bag
In your luggage remember to put in a small back pack that you will carry along for the trek. As you head out to the jungle, you will have to carry bottled water, camera and at times packed lunch. A small back pack will be comfortable to carry along but remember to pack light such that it doesn't get you so tired during the trek.
To ensure your skin is protected from several insects and bites while in the jungle carry along insect repellent. This will help protect your skin and make sure you return home with a non affected skin.
Non flash photography camera
When you go for gorilla trekking, a maximum of 1 hour (60 seconds) is allowed to be spent with the gentle giants. During this time you can take all kinds of pictures as well as record videos but using non flash photography gadgets.
Rules and Regulations for gorilla trekking
Do not visit the gorillas if you have a cold or other infectious illness
Human waste should be buried 30cm deep
Maximum number of visitors is eight persons per gorilla group each day
Maintain a 7m (21ft) distance from the gorilla
Smoking, eating and drinking are not permitted on the trek
If you must sneeze or cough cover your face and turn away from the gorillas, as they can catch coughs and colds from humans
Visits are limited to one hour per gorilla group per day
Do not use flash photography
Habituated Wild Gorilla Families to trek in Uganda, Rwanda and Congo
Each of the 5 national parks that are host to gorillas has several gorilla families or groups. Gorilla families are formed within the habitat with each family being led by a dominant silverback gorilla. They are known as silverback gorillas because of the silver hair that develops on their backs when they grow older.
A habituated gorilla family is one that has gone through the habituation process of about two to three years and is familiar with the presence of human beings. Here is a list of all the gorilla families in each gorilla habitat;
Habituated Gorilla Families in Bwindi Impenetrable National Park 
As per September 2019, Bwindi Impenetrable National Park Uganda is home to 19 gorilla families found in the four gorilla trekking sectors and these are;
Rushegura, Habinyaja, Mubare and Katwe Gorilla groups in the Buhoma Gorilla trekking sector
Bitukura, Kyaguriro, Mukizo and Oruzogo Gorilla groups in the Ruhija Gorilla trekking sector
Bishasho, Nkuringo and Christmas Gorilla groups in the Nkuringo Gorilla trekking sector
Nsonji, Mishaya, Bweza, Kahunjye, Businjye, Rwiji, Muchunguzi and Bikyinji Gorilla groups in the Rushaga Gorilla trekking sector

Habituated Gorilla Family in Mgahinga Gorilla  National Park 
Mgahinga Gorilla National Park is the smaller Uganda gorilla safari park with one gorilla family known as Nyakagezi Gorilla Family. The Nyakagezi gorilla family has 10 family members including led by silverbacks Mark and Mafia who took over from their father silverback Bugingo who now happily plays the role of grandfather; there are 2 other silverbacks known as Rukundo and Ndungutse, 2 female adults known as Nshuti and Nyiramwiza and 3 youngsters. This group is unique for gorilla trekking because the family has 6 silverback gorillas living in harmony within the same group; this is a unique family of all the gorilla families in Uganda.
Habituated Gorilla Families in Volcanoes National Park 
Volcanoes National Park is the only gorilla safari in Rwanda destination with several habituated gorilla families for gorilla trekking.  The gorilla families include Igisha gorilla family, Susa gorilla family, Karisimbi gorilla family, Amahoro gorilla family, Sabyinyo gorilla family, Agashya gorilla family, Umubano gorilla family, Kwitonda gorilla family, Hirwa gorilla family, Ugyenda gorilla family, Bwenge gorilla family and Muhoza gorilla family.
Habituated Gorilla Families in Virunga National Park 
Virunga National Park is the top Congo gorilla safari destination found within the Virunga Mountain ranges. Virunga National Park is home to 8 gorilla families which are known as Rugendo gorilla family, Munyaga gorilla family, Mapuwa gorilla family, Lulengo gorilla family, Kabirizi gorilla family, Bageni gorilla family and Nyakamwe Mountain gorilla family. These gorilla families are each head by a male silverback gorilla who leads the family in all of the activities.
Habituated Gorilla Families in Kahuzi Biega National Park 
Kahuzi Biega National Park is habitat to the lowland gorillas of Congo making the country the only world destination with both mountain and lowland gorillas. There are 2 habituated gorilla families for trekking in Kahuzi Biega National Park named Chimanuka and Mugaruka respectively. The Chimanuka gorilla family is led by the lead silverback Chimanuka consisting of about 36 gorillas. This is one of the biggest gorilla families a traveler can ever encounter in the wild.
Best Congo safari packages; Congo Gorilla Trekking Safaris, Mount Nyiragongo Hiking Safaris
The Democratic Republic of Congo has in the past years suffered civil unrest that has affected even the Congo safari parks. Virunga National Park has been one of the most affected destinations and this saw the closure of the park in 2018 for about 8 months reopening for tourists in February 2019.
To enable effective gorilla trekking safaris in Congo, several tour packages were tailored. Booking became easier but planning became more difficult since these safari packages depart on specific day.
Therefore the easiest way of now planning a safari to Congo is by contacting a tour operator on ground to choose a package that perfectly suits your travel needs, preferred dates and accommodation. For tourists tailoring trips from either neighboring Rwanda or Uganda, your tour operator will be able to fix dates exactly matching the packages by Virunga National Park management.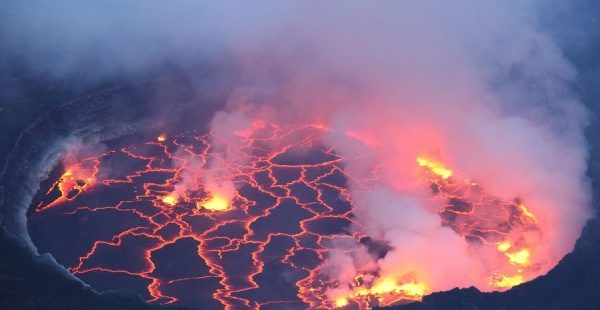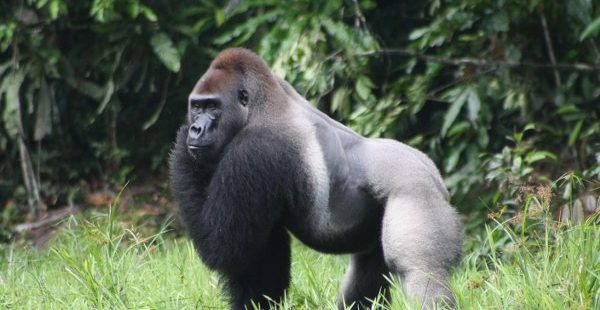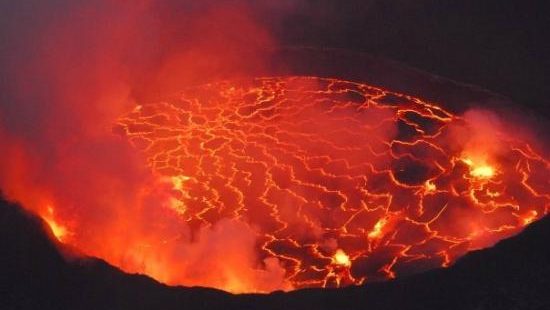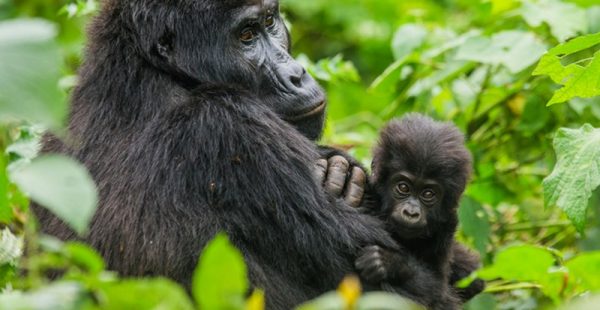 5 Days Congo gorilla safari and chimpanzee habituation tour is a 5 days great Ape Congo safari to Virunga National Park for gorilla trekking and chimpanzee habituation experience. Taking up this 5 days safari to Congo requires adventurous travelers ready to hike/trek mountain gorillas twice as well as go for chimpanzee trekking. Read More
Rwanda safaris tours, Rwanda Gorilla tours, Gorilla trekking in Rwanda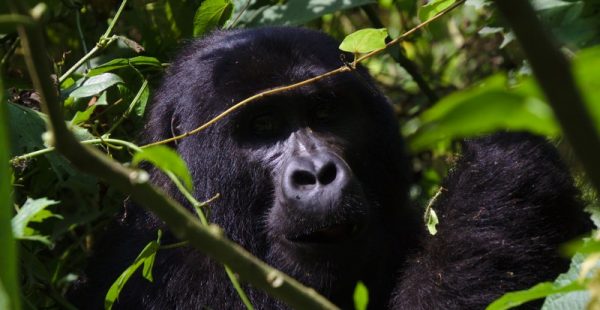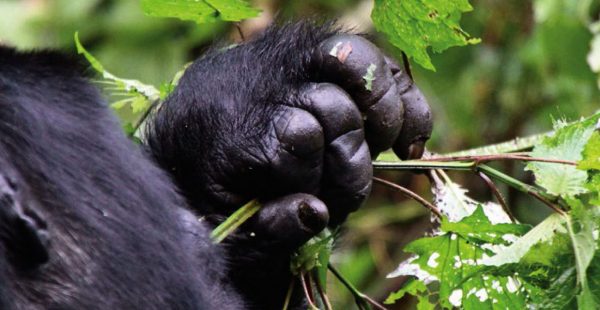 This amazing 12 Days Uganda Rwanda Tour offers travelers a double gorilla trekking experience as well as wildlife tour in the two countries of Rwanda and Uganda. Arriving at Kigali International Airport in Rwanda, you relax in Kigali and thereafter embark on a gorilla trekking experience in Volcanoes National Park in Rwanda. Read More
What Our Clients Say & Videos: We are Highly reviewed on TripAdvisor & Safari Bookings

"Two weeks exploring Uganda, absolutely magical"
Josh H –
US – Visited: June 2019 Reviewed: Aug 26, 2019


5/5 We asked Wild Jungle Trails to create a bespoke tour for our family of four (the two young-uns 22 and 18) and they gave us everything we wanted and more. White Water Rafting on the Nile, abseiling down the incredibly beautiful Sipi Falls and creating our own local coffee, three extraordinary days of safari in Murchison Falls, rhino trekking and some time for us to catch up with Son no.1's Ugandan family and friends in Lira and Kampala. Read More
"Twaha and Donna took excellent care of us, from the beginning till the end"
Ingrid –
NL – Visited: March 2019 Reviewed: Apr 1, 2019

5/5 The total tour completely met my expectations. A great plus was the visit to the mango farm. I can really recommend Wild Jungle Tours. Read More