Mgahinga Gorilla National Park Uganda
Mgahinga Gorilla National Park is a gorilla trekking safari park in Uganda on an altitude of between 2,227m and 4,127m hosting the rare Mountain Gorillas.
Mgahinga Gorilla National inhabits a single mountain gorilla family known as Nyakagezi that is tracked on Uganda gorilla trekking safaris. For details on location, history, activities, attractions, accommodation and trips to Mgahinga Gorilla National Park, here is a guide for you;
Location of Mgahinga Gorilla National Park Uganda
Covering an area of about 33.9 square kilometers (13.1 sq mi) Mgahinga Gorilla Park is situated in south western Uganda. The park is found within the Virunga Mountains formed by three inactive volcanoes namely Mount Gahinga, Mount Muhabura and Mount Sabyinyo. Mgahinga Gorilla National Park is about 560km from Kampala taking about 8-10 hours. The park is just about 6 hours drive from Kigali-Rwanda.
History of Mgahinga Gorilla Park Uganda
Created in 1991, Mgahinga Gorilla National Park was formed in an area that used to be a game reserve between the 1930's and 1950. In 1989, wire traps were destroyed, rangers trained ad trees planted and later on settlers relocated outside the park in the 1990's. Mgahinga Gorilla Park is the smallest park in Uganda created to protect the Mountain Gorillas that are within the trans boundary Virunga massif adjacent to the Rwanda gorilla safari destination of Volcanoes National Park and the Congo gorilla trekking safari park of Virunga National Park.
Best time to visit Mgahinga Gorilla Park Uganda
Situated in the southern corner of the country where there two seasons in the year, the best time to visit Mgahinga Gorilla Park for Uganda gorilla safaris and other activities is during the dry season months. This is mostly during the months of June –August and December – early February. The dry season is more recommendable because the roads are passable and the trails are not much slippery.
The terrain within the park is affected with heavy rains in the rainy season and this can make access to the park difficult. However, the park is open year round and depending on your planned trip time you can visit the park.
Getting there / how to get to Mgahinga Gorilla Park Uganda
Getting to Mgahinga Gorilla Park is fully dependant on the choice of the traveler. It's possible to get to Mgahinga National Park by either road or by air. Here are the distances on how to get to Mgahinga Gorilla Park either by road or by air;
By road
Mgahinga Gorilla National Park is about 493km from Kampala – Uganda's capital using the shortest route. This route that goes via Kabale-Mbarara road takes a drive time of about 8h 39min. The other route via Masaka road covers 561km on a road drive of about 11 hours.
From Kigali –Rwanda's capital, Mgahinga Gorilla Park is 141km away on a road drive of about 3 hours on the fastest route. Using the Kigali-Ruhengeri road it covers a distance of about 184km and a road drive of about 4h 21min to reach Mgahinga Gorilla Park in Uganda. Its faster reaching the park from Rwanda and still cheaper trekking gorillas in Uganda.
By air
From Entebbe International Airport-Uganda, chartered flights can be booked with Aerolink to Kihihi airstrip in Kisoro district. This is 1h 10min flight and then connect to the park by road on a drive lasting about 4h 27min via Kabale –Kisoro road.
Your Route to Mgahinga Gorilla Park Uganda
Activities / things to do in Mgahinga Gorilla National Park Uganda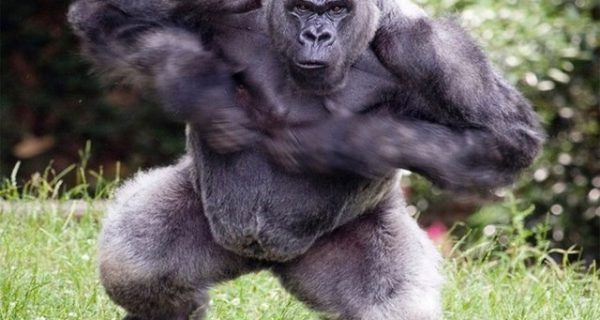 Mountain Gorilla trekking in Mgahinga Gorilla Park
Mountain gorilla tracking in Mgahinga Gorilla Park is the top safari activity in the park. Uganda gorilla safaris are undertaken each day as a total of 8 tourists above the age of 15 and have purchase a Uganda gorilla trekking permit go in search of the Nyakagezi gorilla family. Each morning, before setting off for trekking, tourists are first briefed on the gorilla trekking etiquette then after head to the jungle alongside armed park rangers. The search for these gentle giants is referred to by many as a lifetime experience. Mountain gorilla tracking lasts about 2-8 hours since the gorillas are mobile and therefore the time spent is unpredictable. However, only one hour is spent in the presence of the Mountain Gorillas then after return to the park headquarters where trekkers receive a Uganda gorilla trekking safari certificate.
The Uganda gorilla trekking permit costs 600 USD for foreign non residents, 500 USD for foreign residents and 250,000 Ugandan shillings for East African citizens (2019 prices). Effective 1st July 2020, a gorilla permit will cost 700 USD for foreign non-resident and 600 USD for foreign residents.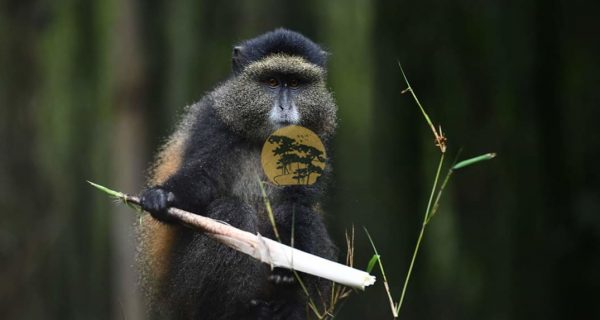 Golden Monkey trekking in Mgahinga Gorilla Park
Golden Monkey trekking is less exhausting than the popular gorilla trekking in Uganda since they are not so mobile and prefer staying in almost the same area. A glimpse at golden monkeys is priceless since they are beautiful and playful through the bamboo stems. However, with their very playful character a trekker needs a high quality camera to capture their pictures since they leap so fast.
To have a golden monkey trekking safari in Uganda, one needs to purchase a permit prior and this can be done through a tour operator. Golden Monkey trekking starts at 8:00am each morning with briefing then after head to the Gahinga trail. On reaching the presence of the golden monkeys, only 1 hour is spent in their presence out of the 2-4 hours spent on the trek.
Bird watching in Mgahinga Gorilla National Park
Bird watching safaris in Mgahinga Gorilla park are rewarding with about 184 bird species seen within the park. The best bird watching spots include the gorge between Mount Gahinga and Mount Sabinyo, through the bamboo forest and in the montane forest. This trail lasts about three to four hours with possible sightings of the Dusky turtle Dove, Kivu-ground thrush, Regal Sunbird, Rwenzori Batis, Streaky Seedeater, Olive Thrush and many more. The other good bird watching spots include the bamboo belt at about 2,500m above sea level an altitude where the Rwenzori Turaco can easily be spotted.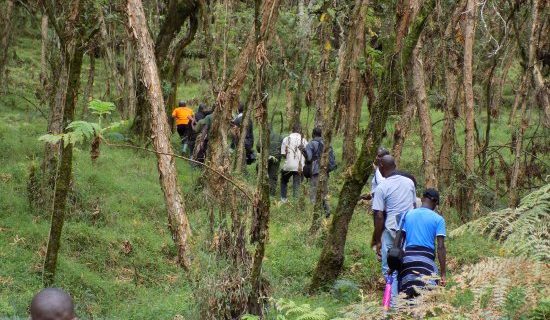 Hiking and nature walks in Mgahinga Gorilla Park
Hiking and nature walks are the best way of exploring the Mgahinga Forest. The trails entail a traveler an amazing walk through the forest with an opportunity to see several flora and fauna species. The three volcano peaks of Mgahinga Gorilla Park can be hiked each on a single day when one chooses to take a hiking trip in the park. Mount Muhavura rises to 4,127m high and can be climbed in 8 hours with a glimpse of the Rwenzori Mountain and Volcano peak. Mount Gahinga hike takes about 6 hours and Mount Sabinyo is about 8 hours hike with the peak on the border of the three countries of Uganda, Rwanda and Congo.
Nature walks can be done around the edges of the mountain within the bamboo and scenic vegetation of surrounding lakes like Lake Mutanda.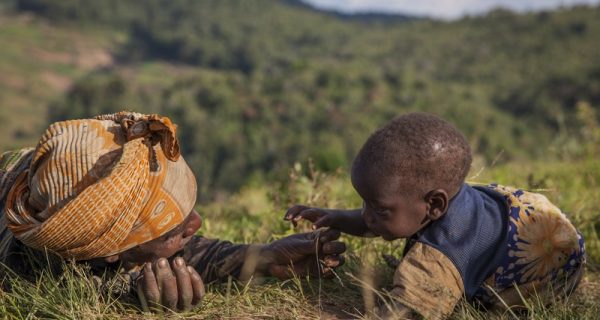 The Batwa trail
The Batwa trail in Mgahinga Gorilla Park offers you a chance to have a close experience with the Batwa pygmies an activity done by the Batwa to preserve and share their culture with the world. The Batwa pygmies are the only peoples who lived in the forest alongside other wildlife species including the rare Mountain Gorillas. For conservation purposes, the Batwa were relocated to the areas around the forest and only Batwa guides enter the Batwa trails with tourists. The Batwa trail is a half day cultural tour as the Batwa demonstrate to you their hunting techniques, medicinal plants and many more instruments they made and used for survival.
Attractions/things to see in Mgahinga Gorilla National Park Uganda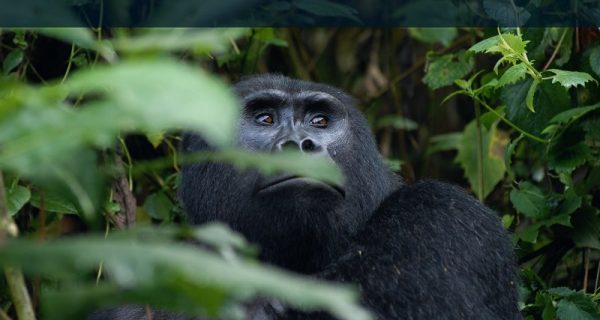 Mountain Gorillas in Mgahinga Gorilla National Park
Mountain gorillas are the main Uganda safari attraction in Mgahinga Gorilla National Park inhabiting a single gorilla family within the park. Known as the Nyakagezi gorilla family, the mountain gorilla family of Mgahinga has probably the biggest silverback gorilla (Bugingo, 50 years old) that is very peaceful and amazing to encounter on a gorilla tracking trip. The Silverback gorilla heads the family members to different parts of the wild jungle in search of food including fresh plant leaves and stems. The Nyakagezi gorilla family has 9 family members including 1 lead silverback (Bugingo), his 2 silverback sons (Mark and Marfia), 2 blackbacks (Rukundo and Ndungutse), 2 female adults (Nshuti and Nyiramwiza) and 2 infants (Furraha and Nkanda).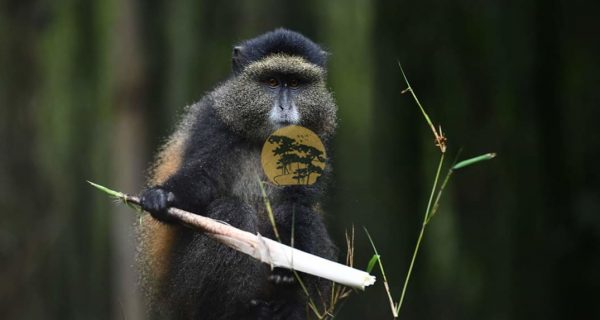 Golden Monkeys in Mgahinga Gorilla National Park
Golden monkeys in Uganda can only be seen in Mgahinga Gorilla National Park. Golden Monkey trekking safaris in Uganda to Mgahinga Gorilla National Park is the only and best way of catching a glimpse of the beautiful golden-orange coated primate species. Golden Monkeys total to about 3000 – 4000 in number existing in the bamboo forests of the Virunga massif. Golden Monkeys (Cercopithecus Kandti) are a species of the Old World monkey found in the Virunga Volcanic Mountains including Mgahinga Gorilla National Park and Volcanoes National Park in Rwanda. Golden monkeys are restricted to the highland forest especially near bamboo of which they feed on the leaves.
Golden Monkeys live in social groups with about 30 – 80 individuals in each. Though moving in large groups during day, in the night golden monkeys sleep in small sub groups of four at the top of bamboo plants. They use dense bamboo plant or several bamboo plants that weave together to make a sufficient foundation for sleep.
Birds in Mgahinga Gorilla National Park
Mgahinga Gorilla National Park is one of the top bird watching spot for birding in Uganda with about 184 bird species recorded in the park. The park is host to several Albertine Rift's endemic birds including the Handsome Francolin, Rwenzori Turaco, Stripe-breasted Tit, Red-throated Alethe, Grauer's Swamp Warbler, Red-faced Woodland Warbler, Rwenzori Batis, Regal Sunbird, Strange Weaver, Dusky Crimson-wing, Archer's Ground Robin, Blue-headed Sunbird, Kivu Ground Thrush, Rwenzori Double-collared Sunbird, Collard Apalis, Mountain masked Apalis, Montane Nightjar.